Jay Kruuse, Director of PSAM
Jay was born in the Eastern Cape and studied law at Rhodes University before being admitted as an attorney in 2003. He initially worked in private practice before joining PSAM in 2005 where he evaluated a joint anti-corruption initiative and a commission of inquiry into public sector maladministration. He headed-up PSAM's research and monitoring activities since January 2007. In April 2013 he was appointed as PSAM Director. He is particularly interested in socio-economic rights, public interest litigation, and accountability issues.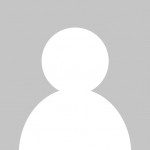 Gertrude Mugizi, Head of RLP
Gertrude was born in Tanzania and grew up in several African countries. She holds an MSc in Public Policy and Management from the University of London. She held several positions in the private sector, development agencies and research institutions before she was hired by a loose coalition of NGOs interested in policy advocacy to set up and coordinate what eventually became Policy Forum Tanzania. She held a chief executive position there for five and a half years after which she joined the PSAM.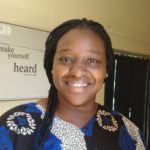 Rachel Gondo, Programme Officer - Zimbabwe
Rachel joined the PSAM in June 2013. She grew up in Zimbabwe. In 2009, she obtained a Bachelor of Social Science (Hons) in Political Science at the University of KwaZulu-Natal. Rachel has work experience in community mobilization, community monitoring of health service delivery and evidence based policy advocacy. Her research interests include gender, governance and accountability.
Yeukai Mukorombindo, Programme Officer – Regional Learning Programme (RLP)
Yeukai first joined the PSAM as a human settlements researcher in 2009. Yeukai is currently a Programme Officer in the Regional Learning Programme. She is also a doctoral student at the University of Cape Town in the Department of Public Administration. Her doctorate is on citizen engagement reforms in local government budgeting and planning in devolved Kenya. She completed her Bachelors and Masters degree at Rhodes University in Grahamstown, South Africa. Her other research interests include social accountability and budget advocacy.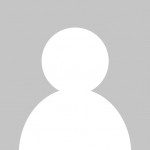 Eric Matambo,Training Coordinator – Regional Learning Programme (RLP)
Eric grew up in Zimbabwe. He obtained a Bachelor of Arts degree in English and History from Rhodes University and a Post Graduate Certificate in Education through UNISA. He taught in Zimbabwe and South Africa for four years before joining PSAM in 2009. His interests are in good governance, accountability and development issues.
Zukiswa Kota, Head of Monitoring and Advocacy 
Zukiswa joined the Public Service Accountability Monitor as a  researcher in 2009 and has since amassed vast experience within the social accountability sector. She is a  Rhodes University graduate and -following a brief hiatus-  is currently completing an MSc in Environmental Science. Her previous postgraduate  research included an exploration of indigenous plant use in relation to land restoration in the Eastern Cape. Inspired by the likes of the late Wangari Maathai, Zukiswa is passionate about promoting social justice and contributing to a better Africa for all.
Esteri Msindo, Human Settlements Researcher
Esteri is from Zimbabwe and she joined PSAM in April 2017. She did both her undergraduate and postgraduate studies at Rhodes University and is currently a doctoral student in the sociology department. Her PHD thesis is on NGOs and their role in conflict resolution. Her passion is to see socio-economic rights being realised by the less advantaged members of the community.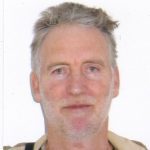 Nicholas Scarr, Environmental Researcher
Nicholas holds a post-graduate degree in coastal and marine science. For a decade he was involved in coastal research and extra-mural environmental conservation. In 1996 he was recruited by Eastern Cape Environmental Affairs, where he served as an environmental and coastal manager until 2008. His appointment to PSAM in 2012 is synonymous with the organization's entry into environmental governance monitoring and advocacy.
Lungile Penxa, Local Government Researcher MAP
Lungile joined the PSAM in September 2016. He is finalizing his Ph.D. in Development Studies at the University of the Western Cape. He holds a Masters degree in Development Studies from Nelson Mandela Metropolitan University (NMMU). He obtained his Bachelor of Social Science (Hons) degree at Rhodes University. Lungile Penxa also worked shortly for the National Department of Rural Development and Land Reform in South Africa (DRDLR) (on rural development). Lungile's professional interests are in applied research on local government, participation, housing and small town development issues, and social activism with a social science perspective.
Nicola Sülter, Health Researcher
Nicola was born in Grahamstown and studied an LLB at Rhodes University after completing a Bachelor of Social Science degree in Politics and Psychology at the University of Cape Town. She was admitted as an attorney in March 2016 after completing her Articles of Clerkship at a medium sized commercial law firm in Johannesburg. Before starting at PSAM in March 2017, she took a year off to work in the Mediterranean and cycled around Europe for 2 months. Nicola is most interested in social justice work, particularly the realisation of socio-economic rights and constitutional litigation.
Dr Vanessa Malila, Head of AIP
Vanessa grew up in Johannesburg. She studied journalism and media studies at Rhodes University, before working briefly as a journalist. She then returned to Rhodes University as a junior lecturer in New Media. She left Grahamstown once more to attain her PhD in Communication Studies from the University of Leeds before returning once more to Rhodes University to take up a position as a postdoc research fellow at the School of Journalism and Media Studies. Between 2012 and 2015 her research focused on the complex relationship between young South Africans, the media and citizenship in the post-apartheid South African context. She joined the PSAM in March 2016.
Lindelwa Nxele,Programme Officer AIP
Lindelwa grew up in Durban. She completed her Political Science and Social Anthropology undergraduate courses and further received a Master's Degree in Social Anthropology under the School of Social Sciences at the University of KwaZulu-Natal (UKZN). She first worked as a tutor at the Social Anthropology department at UKZN, before starting her career in the NGO sector, where she mostly held research, monitoring and evaluation positions, assessing organisational programs and engaging in advocacy activities. Her previous position was with an international organisation called Brien Holden Vision Institute (Formerly known as International Centre for EyeCare Education). She is passionate about knowledge dissemination, social cohesion, organisational learning, personal development as well as contextual-spiritualism.
Bukelwa Makasi, PSAM Office Administrator
Bukelwa grew up in Grahamstown in the Eastern Cape and has a Diploma in Commercial Administration from PE Technikon (DipComAdmin). As the PSAM office administrator she interfaces daily with the public, answering or redirecting queries and ensuring the smooth running of the organisation. Bukelwa deals with day-to-day financial and administrative tasks.
Mary Fike, Finance Officer
Mary moved to Grahamstown with her parents in the 1960s and loves living in the Eastern Cape, which she feels is South Africa's best kept secret. She has personally witnessed the many changes in the Grahamstown political landscape during the past fifty plus years. Mary holds a Bachelor of Accounting Science (B.Compt) degree from UNISA. She was delighted to have joined the PSAM in April 2015 as their accounting officer, in a part-time capacity. Mary has vast experience in the managing grant funding, having spent the last nine years prior to joining the PSAM as an accountant in the Rhodes University finance division. She headed up the research finance section, which is tasked with the financial management of the university's grant and project funding. During her time there, she passionately promoted a culture of transparency and accountability in the governance of donor funding.