Our team
Bukelwa Makasi, Office Administrator
Bukelwa grew up in Grahamstown in the Eastern Cape and has a Diploma in Commercial Administration from PE Technikon (DipComAdmin). As the PSAM office administrator she interfaces daily with the public, answering or redirecting queries and ensuring the smooth running of the organisation. Bukelwa deals with day-to-day financial and administrative tasks.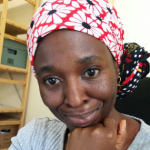 Gertrude Mugizi
Gertrude was born in Tanzania and grew up in several African countries. She holds an MSc in Public Policy and Management from the University of London. She held several positions in the private sector, development agencies and research institutions before she was hired by a loose coalition of NGOs interested in policy advocacy to set up and coordinate what eventually became Policy Forum Tanzania. She held a chief executive position there for 5 years after which she joined the PSAM as Head of its Regional Learning Programme – a post she held from 2010 until 2021. She now provides consultancy support for Tanzanian focused operations of the PSAM.
Zukiswa Kota, Head: Monitoring and Advocacy Programme (MAP)
Zukiswa joined the Public Service Accountability Monitor as a  researcher and has since amassed vast experience within the social accountability sector. An Environmental Science graduate, she is currently the Lead Coordinator of Imali Yethu, a civil society coalition working with the National Treasury to develop South Africa's first online portal for provincial and national budget data, vulekamali. Zukiswa serves on the Board of Trustees of the Equal Education Law Centre (EELC) and on the Reference Group of the Civic Tech Innovation Network (CTIN).  Zukiswa is passionate about promoting social and environmental justice and contributing to transformative open governance in Africa.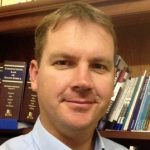 Jay Kruuse, Director
Jay Kruuse is from the Eastern Cape and studied law at Rhodes University before being admitted as an attorney. He worked in both private and public sector legal offices before joining the Public Service Accountability Monitor (PSAM) as a project manager to engage with and evaluate a joint anti-corruption initiative and a commission of inquiry into public sector maladministration. He headed-up PSAM's research and monitoring program from 2007 until 2011, then managed ODAC's PAIA Litigation cases before being appointed as PSAM Director in 2013. He is particularly interested in socio-economic rights, public interest litigation, and accountability issues. Jay was lead researcher for the 2017, 2019 and 2021 Open Budget Surveys of South Africa.
Mary Fike, Finance Manager
Mary moved to Grahamstown with her parents in the 1960s and loves living in the Eastern Cape, which she feels is South Africa's best kept secret. She has personally witnessed the many changes in the Grahamstown political landscape during the past fifty plus years. Mary holds a Bachelor of Accounting Science (B.Compt) degree from UNISA. She was delighted to have joined the PSAM in April 2015 as their accounting officer, in a part-time capacity. Mary has vast experience in the managing grant funding, having spent the last nine years prior to joining the PSAM as an accountant in the Rhodes University finance division. She headed up the research finance section, which is tasked with the financial management of the university's grant and project funding. During her time there, she passionately promoted a culture of transparency and accountability in the governance of donor funding.
Luyanda Shilangu, Training Coordinator (RLP)
Luyanda grew up in Driekoppies, Mpumalanga. He holds a Bachelor of Administration in Local Government and Bachelor of Administration Honours in Public Administration from the University of Limpopo. He joined PSAM in June, 2019 with experience in coordinating and administering capacity building programmes. Luyanda is passionate about good governance and the achievement of social and economic development.
Ms. Lisa Higginson, Budget & Advocacy Coordinator

Lisa grew up in Pietermaritzburg and holds a Masters in Economics, focused on applications in development from the University of Cape Town. She has worked on various research and advocacy related projects for government and private sector in Southern Africa. She is inspired by collaborative, interdisciplinary projects that seek out innovative and practical solutions to societal problems based on sound, ethical and participatory research processes, that make sense.
Rachel holds a Bachelor of Social Science (Hons) in Political Science and an MA in Social Science. Rachel has work experience in community mobilization, community monitoring of health service delivery and evidence based policy advocacy. Her research interests include gender, governance and accountability. She previously worked for PSAM as a Senior Programme Officer from mid- 2013 to December 2019 before relocating to her country of birth, Zimbabwe where she currently provides a range of consultancy support to CSOs.
Khazike Sakala
Khazike grew up in Lusaka, Zambia. He attained a Bachelor of Development Studies Degree at the Zambia Catholic University and is currently completing his Masters in Development Studies at the University of Lusaka. He has work experience in advocacy for sustainable livelihoods, accountable governance and pro-poor policy reform.  Khazike is passionate about civic engagement, community empowerment, gender equity as well as promoting social and economic equality. Khazike was PSAM's Programme Officer for Zambia from mid-2017 until early 2019 before he returned to Lusaka where he now provides consultancy support.
Andile was born, raised, studied and started working in Makhanda. After working for a number of local and mainstream media outlets, he joined PSAM as a Community Facilitator for the Action for Accountability (A4A) project. He has worked in the Makhanda community both as a journalist and an artist encouraging the right to expression and information, social cohesion and inclusive participation. In the A4A project he facilitates the engagement with the community to influence civic action in Makhanda.
Lindokuhle Vellem
Lindokuhle holds an Honours Degree in Development Studies from the University of Fort Hare and BSocSc from the University of KwaZulu-Natal majoring in Sociology and Rural Resource Management. She has a keen interest in the development of rural spaces and the preservation of cultural identities. Lindokuhle's experience in community development and local governance disciplines has been informed by her past work experience within civil society and government.
Lungile Penxa
Lungile grew up in Sada township, Whittlesea, Eastern Cape. Lungile is the EU Project Coordinator for the Action for Accountability Project at PSAM. He has previously worked as an MPAC Coordinator & Research Support in the Nelson Mandela Metropolitan Municipality. He is also worked as a lecturer in the Department of Sociology and Industrial Sociology, Rhodes University. Moreover, he has also worked as a Local Government Researcher at PSAM, Rhodes University. Lastly, he has worked as an Assistant Researcher at the Department of Rural Development & Land Reform under the Directorate: Technology Research & Development.